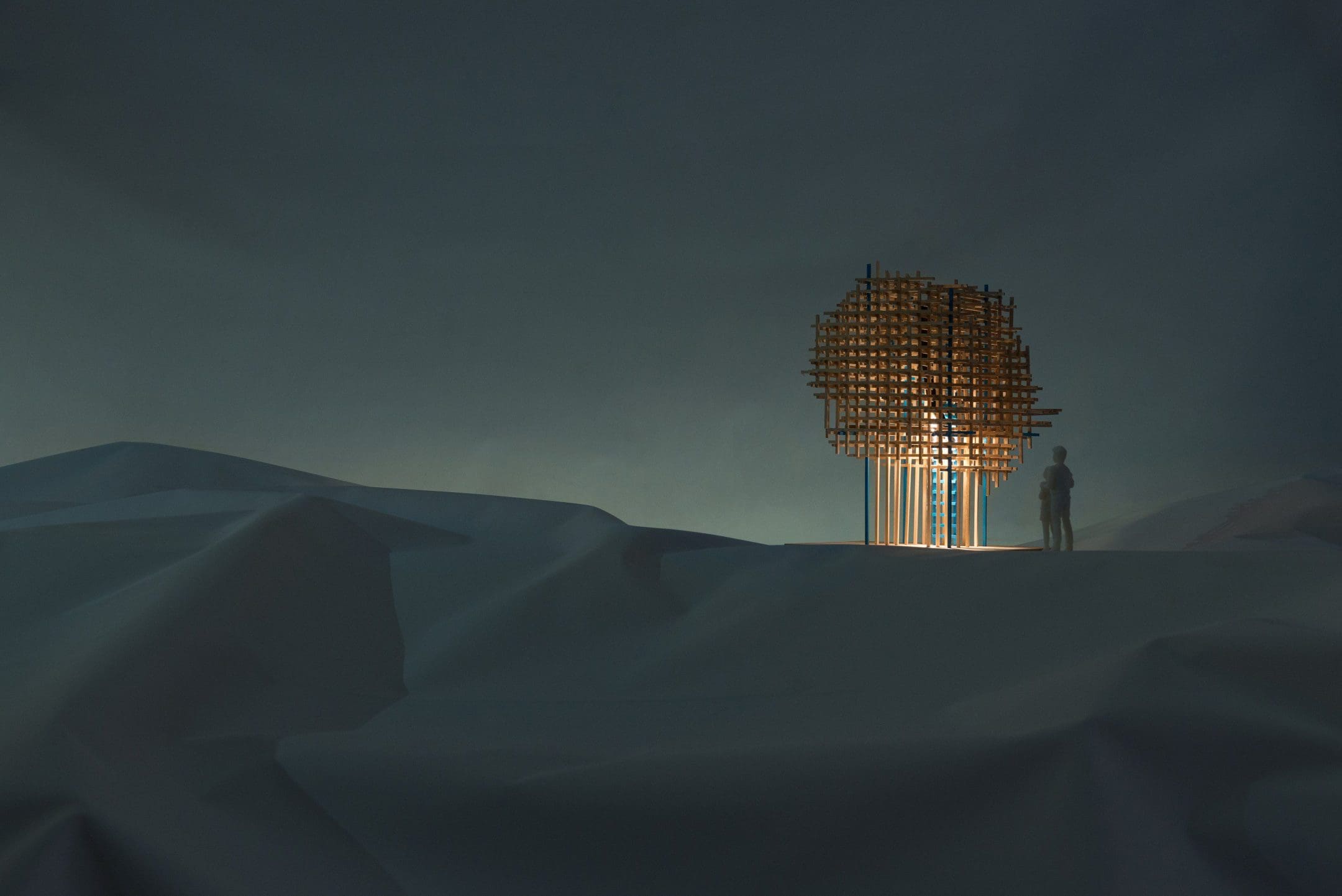 Dreams Happen Playhouse
Seattle, Washington
Dreams Happen Playhouse
Seattle, Washington
A floating dreamscape brought to life, "Lacuna" by Olson Kundig blurs the boundaries between structure and sculpture. Originally inspired by the form of an egg in a nest, "Lacuna" offers a space of refuge for children as an elevated wooden cocoon. Transcending the archetypal structure of a playhouse, "Lacuna" simultaneously functions as a glowing, abstract landscape sculpture.
Once inside, the hollowed-out "egg yolk" center of the structure can comfortably accommodate one or two children. Its non-prescriptive and spare 84 square-foot interior allows the imagination to take center stage for what can occur inside.
The geometric stacking of the beams renders the playhouse open to the elements, creating a connection to its surroundings and allowing occupants to gaze out onto the world. Kids can read among the dappled sunlight or sleep out under the stars. The use of cedar encourages a natural weathering process, letting the playhouse blend into the landscape over time. Depending on its context, "Lacuna" can transform into a nest tucked high among trees in the woods, stand as a luminous sculpture in a manicured garden, or become a beaming lighthouse on a bluff overlooking the ocean.