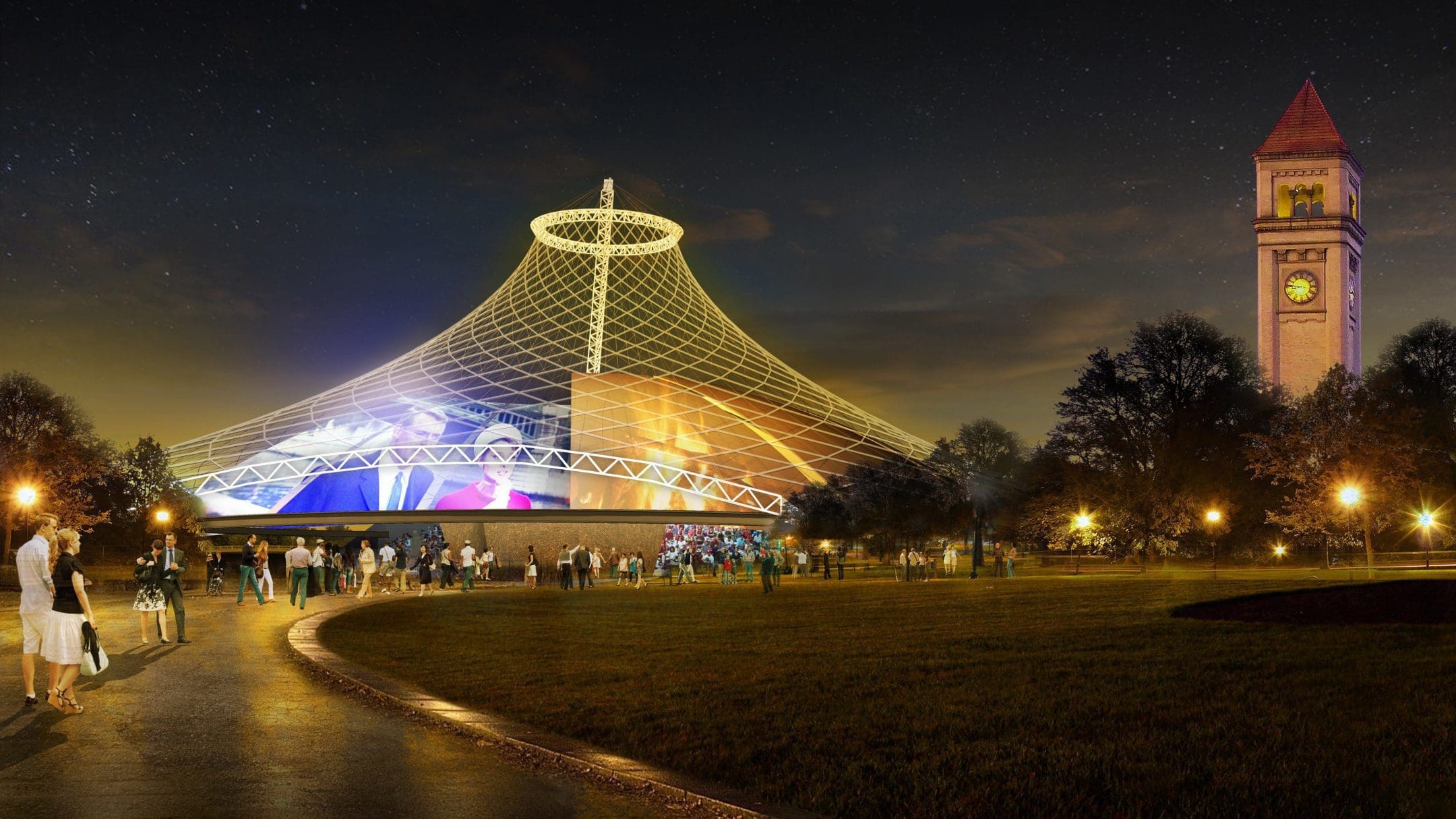 Spokane Riverfront Park Pavilions
Spokane, Washington
Spokane Riverfront Park Pavilions
Spokane, Washington
Design Principal

Tom Kundig
This year marks the 40th anniversary of the opening of Expo '74 World's Fair in Spokane, Washington. To breathe new life into the former world's fair site, we worked with the City of Spokane to create a conceptual design that reimagines the structures, program and overall park site by updating and expanding its facilities.
Expo '74, the first world's fair with an environmental theme, was also notable for participation by the former Soviet Union, its first since World War II. Expo '74 drew 5.6 million people during its six-month run from May 4 through November 3 of that year. Created from an assembly of former industrial land and railroad yards, the fairgrounds are situated on the riverbanks and islands of the Spokane River adjacent to downtown. After the fair closed, the fairgrounds were transformed into the 100-acre Riverfront Park, which has continued to serve as a central venue for many of Spokane's major civic events.
Though beloved by locals, the park and former fairground structures, including the iconic 145-foot-tall cone-shaped U.S. Federal Pavilion, have become timeworn. In 2012, the mayor established a 20-person citizen advisory committee to evaluate the park and Expo '74 fairground complex and make programmatic recommendations with regard to their future. The advisory committee, directed by City of Spokane Parks and Recreation Department staff and the park board, hired Olson Kundig to generate concepts for the fairground, park and pavilions based on the park's existing master plan and programmatic recommendations.
Olson Kundig developed a series of small, multi-purpose event pavilions to be sited in key locations within the park. The design for each pavilion builds upon the environmental theme of the Expo '74 with designs that draw upon the natural setting. The design team also explored possible reuse of the former U.S. Federal Pavilion and how it might be revitalized as a central icon and gathering space for Spokane residents and visitors in the coming decades.
Team
Design Principal

Project Manager