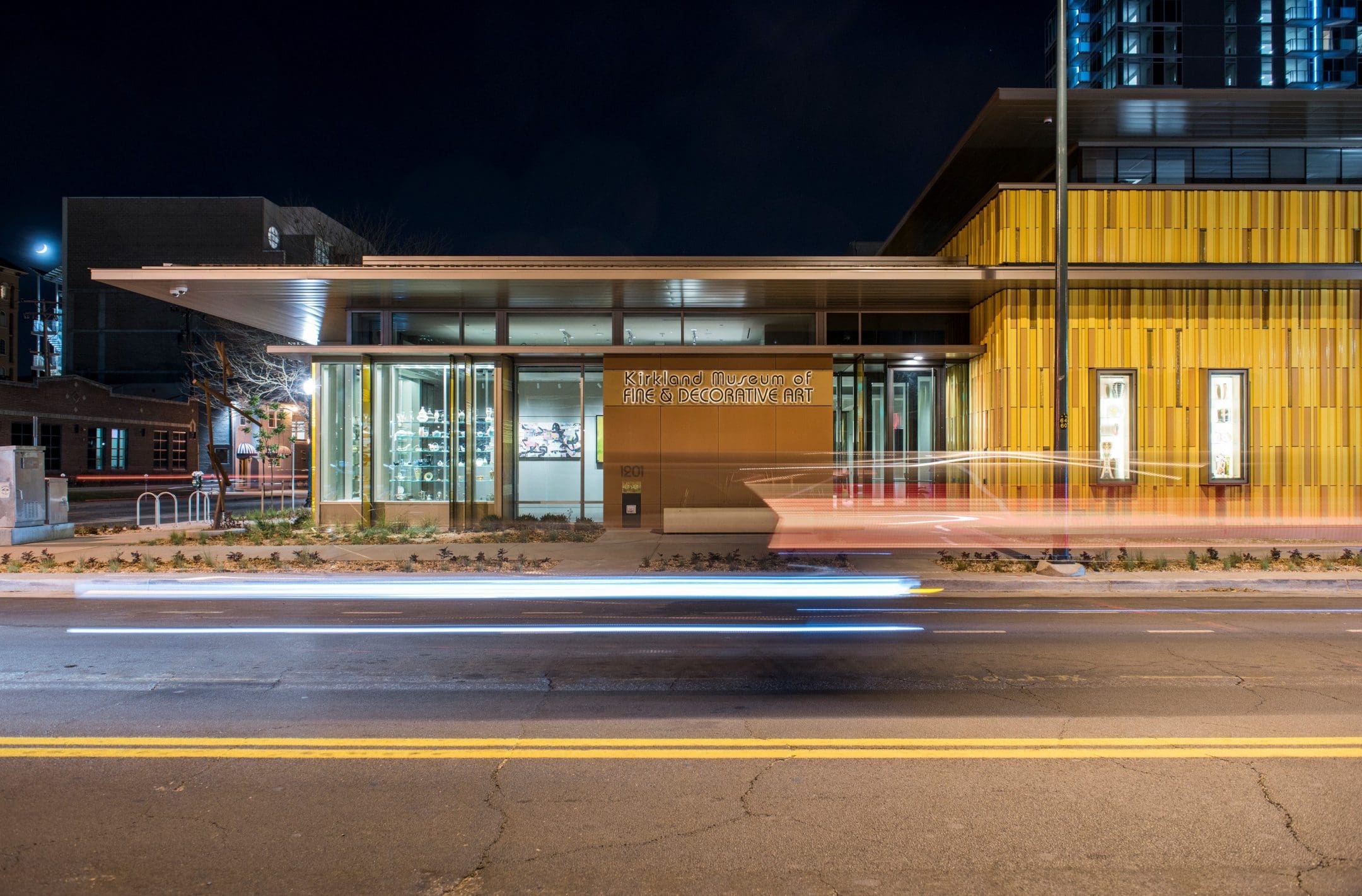 Kirkland Museum of Fine & Decorative Art
Denver, Colorado
Kirkland Museum of Fine & Decorative Art
Denver, Colorado
Design Principal

Jim Olson

Principal

Kirsten Ring Murray
Kirkland Museum of Fine & Decorative Art is a two-story museum in the heart of Denver's arts and cultural district, the Golden Triangle. The building highlights the artistry and craft of the internationally renowned decorative art collection housed within. The museum is named for renowned Colorado artist Vance Kirkland, whose historic studio building is incorporated into the design.
Kirkland Museum's collection comprises over 30,000 works, including the nation's largest repository of Colorado art. The new museum has 65% more gallery space than the previous building. The elevations are calm and the layout straightforward, but a key element of the design is a rich and vibrant façade inspired by the lively mix of art and craft in the collection. Luminous terracotta bars in an array of yellow hues, punctuated with rectangular glass "baguettes" backed in gold, enliven the building's public face. A series of vitrines on the exterior of the building showcase select museum objects, extending the galleries to neighboring sidewalks and streets. The building itself becomes a sparkling jewel box that expresses the vibrant examples of artistry and design housed within.
My hope is that the building itself will be considered a 'piece' in Kirkland Museum's collection.
Jim Olson, FAIA