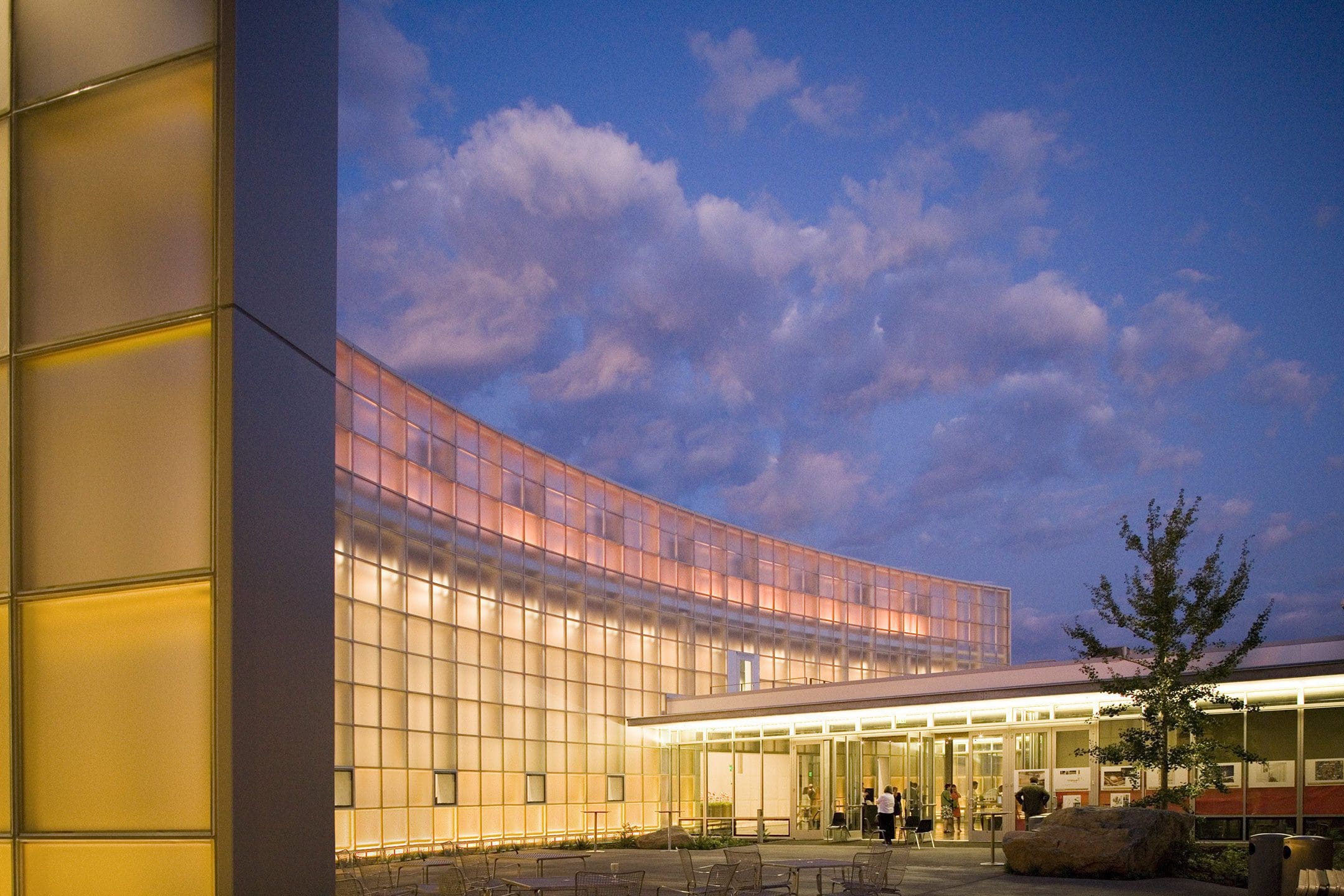 Lightcatcher at the Whatcom Museum
Bellingham, Washington
Lightcatcher at the Whatcom Museum
Bellingham, Washington
Design Principal

Jim Olson
The basic concept for this new $12.8 million museum is that of a museum turned inside out—a building as active on the outside as it is on the inside. An iconic 36-foot-tall, 180-foot-long translucent wall, "the lightcatcher," is the focal point and backdrop to a central courtyard that functions as gathering place for the city. The exterior of the museum is an invitation to engage in art and allows pedestrians walking by to view the art and activity within.
At 42,000 square feet, the building was the first LEED® Silver certified museum in the state of Washington. Sustainable features include a green roof above the lobby, a rainwater harvesting system, pervious paving, double-skin curtain wall glazing at the lightcatcher wall, and natural ventilation in the public gathering spaces.
The nearly 7,000-square-foot lightcatcher is a dynamic, porous backdrop for sculpture. Punctuated with openings, the exterior provides pedestrians with views of the art and activities within, ensuring the Museum is as active outside as it is inside. The lightcatcher also helps ventilate the building: its double-glazed skin helps keep interior spaces cool via the stack effect. In cooler weather, vents at the top of the wall can be closed and radiant energy is captured within, insulating the building.
The lightcatcher wall celebrates the Northwest glass movement and glows like a yellowish agate from a nearby beach. I wanted to soften light like our clouds and create a sense of mystery like our mist and fog.
Jim Olson, FAIA
Team
Design Principal

Project Manager

Stephen Yamada-Heidner


Interior Designer

Debbie Kennedy


Staff

William Franklin
Olivier Landa
Megan Zimmerman

Awards
2010
Chicago Athenaeum American Architecture Awards, American Architecture Award
Illuminating Engineering Society of North America Illumination Awards, Award of Excellence
Publications