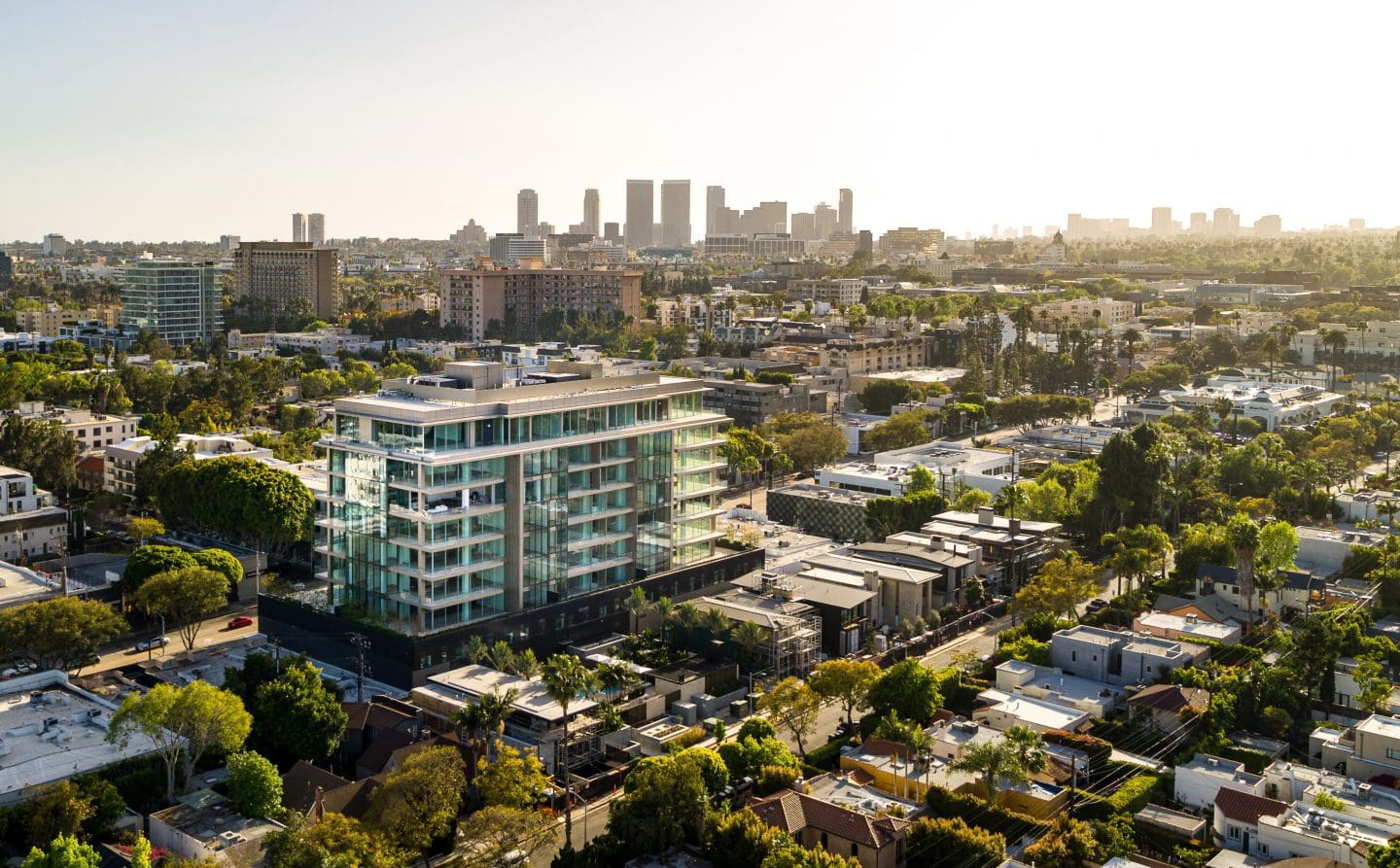 8899 Beverly Boulevard Receives AIA Los Angeles Residential Architecture Honor Award
2023/07/01
Olson Kundig is pleased to announce that 8899 Beverly Boulevard (led by principal/owner & founder Tom Kundig and principal/owner Kirsten Ring Murray) has received a 2023 AIA Los Angeles Residential Architecture Honor Award in the Adaptive Reuse/Renovation/Historic Preservation category. This program celebrates excellence in contemporary residential design at all scales and variations, ranging in typology from single-family residences to temporary shelters, high-performing projects, and alternative housing.
"Residential design is the foundation of my work, so it's a deep honor to be recognized by the AIA Los Angeles Residential Architecture Awards program," Kundig shares. "8899 Beverly Boulevard is a good example of architecture that is more about evolution than revolution, and one that represents an important and exciting future in adaptive reuse projects. I'm grateful to our client teams, as well as our talented and future-thinking partners for their commitment to innovation, collaboration, and community."
8899 Beverly Boulevard converts a mid-century office building into a new residential program, reflecting a contemporary design approach in dialogue with historic architecture. Rather than demolishing the existing building—designed by Richard Dorman and built in 1964 as the Los Angeles International Design Center—the project preserves its embodied energy and neighborhood significance through reuse. Aspects of the existing façade, concrete megastructure, and distinctive original balconies were retained, with the architectural language of old and new clearly expressed. The updated design honors the character and integrity of the original building while responding to the new use and needs of the surrounding community, adding housing density and improving connections to the pedestrian-oriented neighborhood.
"It's an honor to be recognized by the AIA Los Angeles Residential Architecture Awards for a project like 8899 Beverly Boulevard, which has so many scales of consideration—from the scale of the city to the scale of the individual," shares Murray. "Every effort has been made to weave the building into the specific and changing context of West Hollywood, and I'm incredibly thankful to our amazing client, teammates, and partners who contributed to this project."
For more information, visit AIA Los Angeles.
8899 Beverly Boulevard, West Hollywood, California, USA
Design Principals: Tom Kundig, FAIA, RIBA, and Kirsten Ring Murray, FAIA
Principal: Mark Olthoff, AIA, LEED® AP
Project Architect (Tower): Gus Lynch, LEED® AP
Project Manager (Townhomes): Brian Walters, LEED® AP
Architectural Staff: Elizabeth Bianchi Conklin, AIA, LEED® AP and Jeff Ocampo, LEED® AP
Interior Design: Laina Navarro and Megan Adams, Interior Design
Interior Design Staff: Irina Bokova, Francesca Krisli, Fernanda Ximenez and Kathy Hanway
General Contractor: Pankow Builders
Architect of Record: Large Architecture