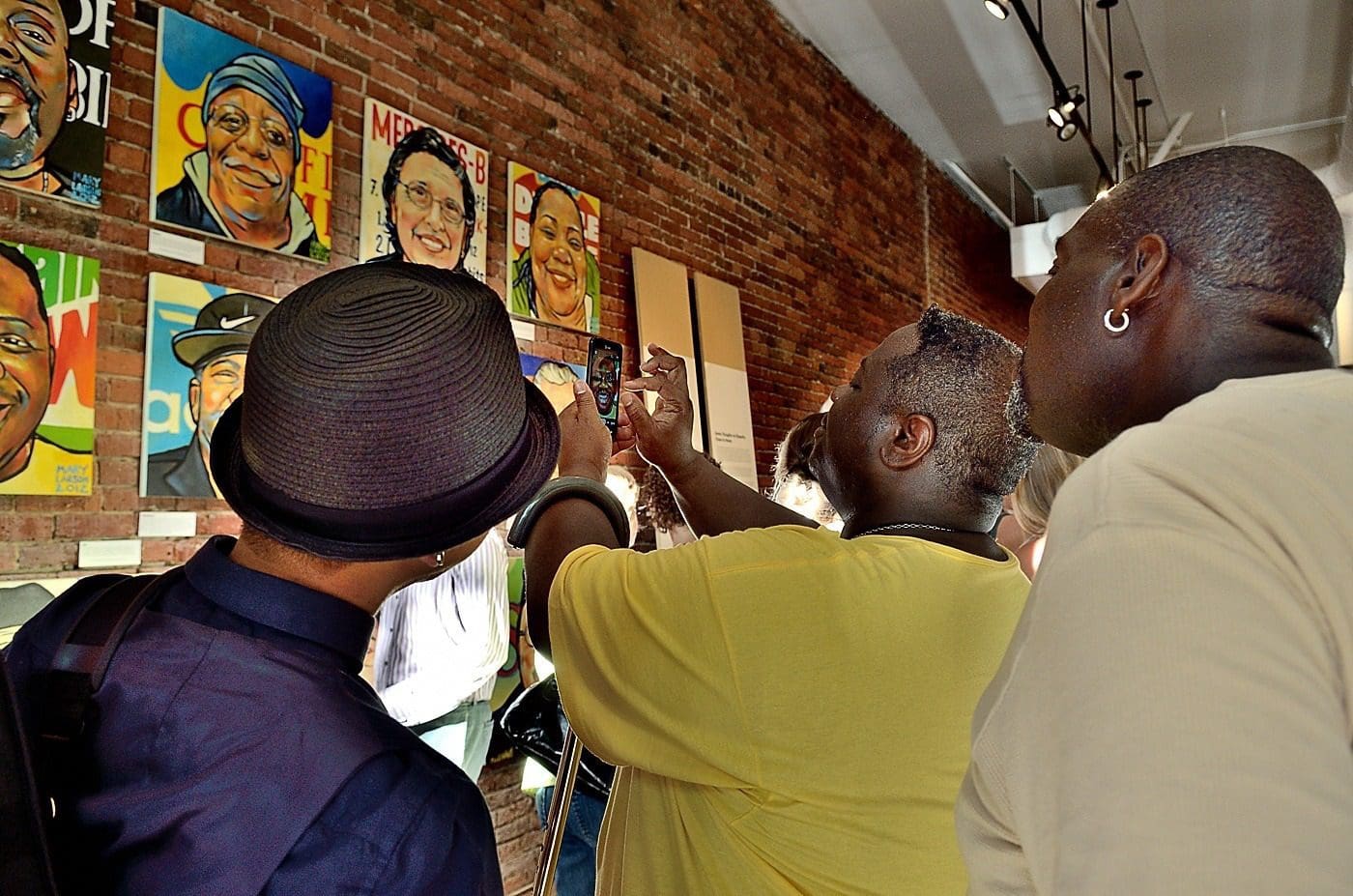 Skid Road at [storefront] Olson Kundig
Seattle, Washington
Skid Road at [storefront] Olson Kundig
Seattle, Washington
Skid Road was an installation that focused on innovative individuals and organizations in Seattle's historic Pioneer Square neighborhood working to eradicate poverty and homelessness in the Puget Sound region.
Most mornings, particularly if it was raining, there was someone sleeping in the doorway of [storefront]. As depicted in the paintings by 1920s artist Ronald Debs Ginther and contemporary portrait painter Mary Larson, the challenges of poverty, lack of employment and homelessness have existed in Pioneer Square for more than a century. Skid Road was a month-long installation with exhibits, programs and events that highlighted some of the individuals and organizations working to ease these daily hardships while aiming to eradicate poverty and homelessness in the Puget Sound region.
Skid Road unfolded through a mix of interpretive graphics, original artwork and multimedia presentations, beginning with a window installation that visually appealed to passersby. Inside, large interpretive graphics profiled nine organizations working to provide direct services for, and justice to, the region's homeless population.
It's rare that activists, government officials, artists and historians convene in the same room — much less around the subject of homelessness. By gathering and highlighting this work, we hoped to frame a conversation around an issue that the Pioneer Square community has faced for a very long time.
Alan Maskin
Team
Director

Installation Coordinator