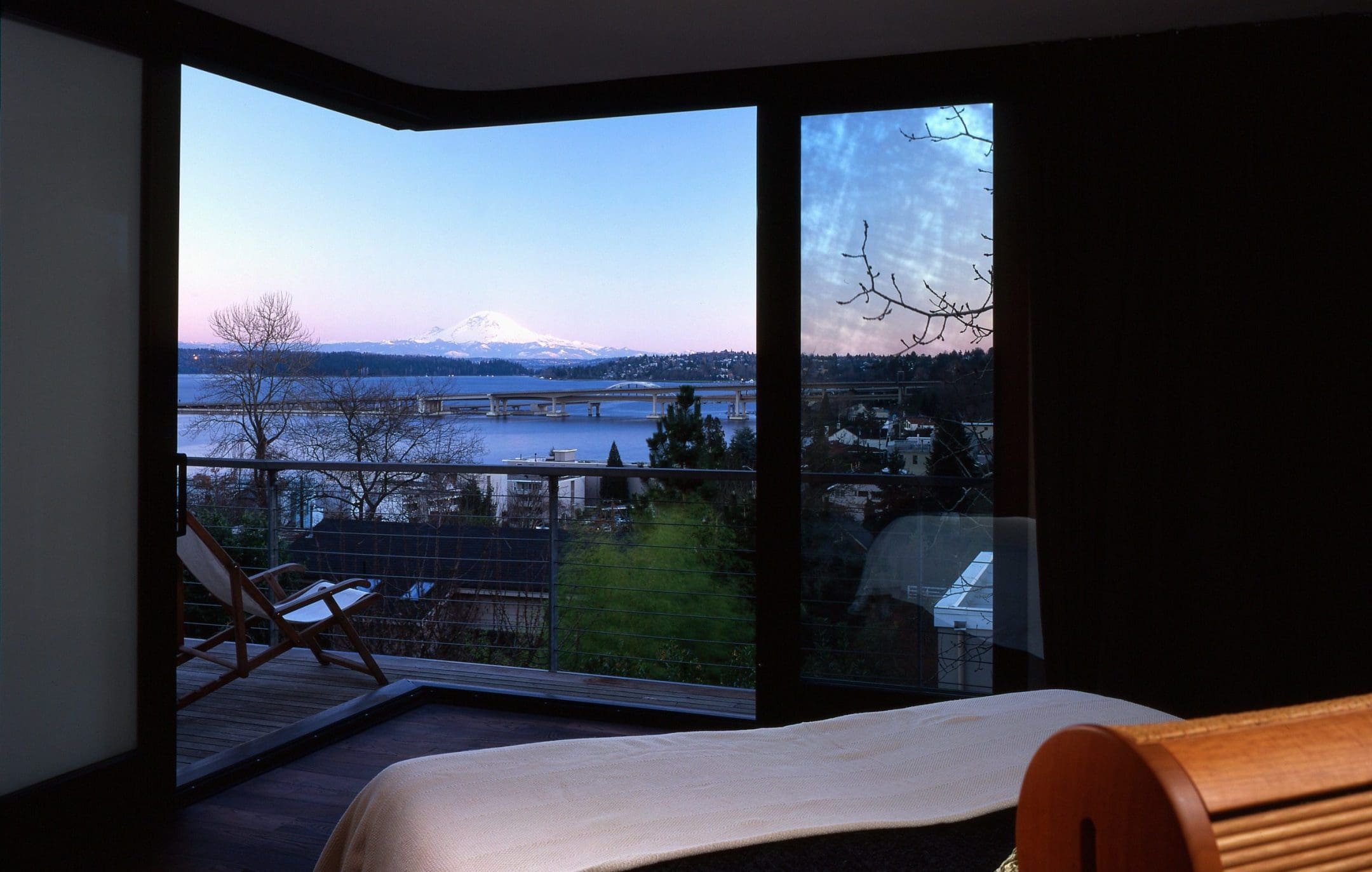 Leschi Residence
Seattle, Washington
Leschi Residence
Seattle, Washington
Design Principal

Tom Kundig
The clients wanted a house to serve as a base-of-action for their travels and other pursuits. The design involved completely reworking the interior of an existing 1,800-square-foot home and opening it up to the exterior through decks and window walls while keeping the essential box-like quality of the house intact. The house is simple and direct, eschewing doors and walls for a relatively open plan; and uses straightforward materials like raw steel, elm flooring and ash cabinetry. A raw-steel staircase and catwalk connect the levels and rooms of the house.
Connecting the levels and rooms of the house is a raw-steel staircase and catwalk. The steel, intentionally tough looking serves as a counterpoint to the otherwise typical construction techniques. An ash-veneered column reaches from the first floor to the third and doubles as cabinetry.
Publications
2004
Bernstein, Fred A. Renovate: What the Pros Know About Giving New Life to Your House, Loft, Condo or Apartment. New York: Filipacchi Publishing, 1 Oct. 2004, 156-161. Book.
2000
Book, Jeff. "Scene Steeler." Metropolitan Home, Sept. 2000, 184-189. Print.