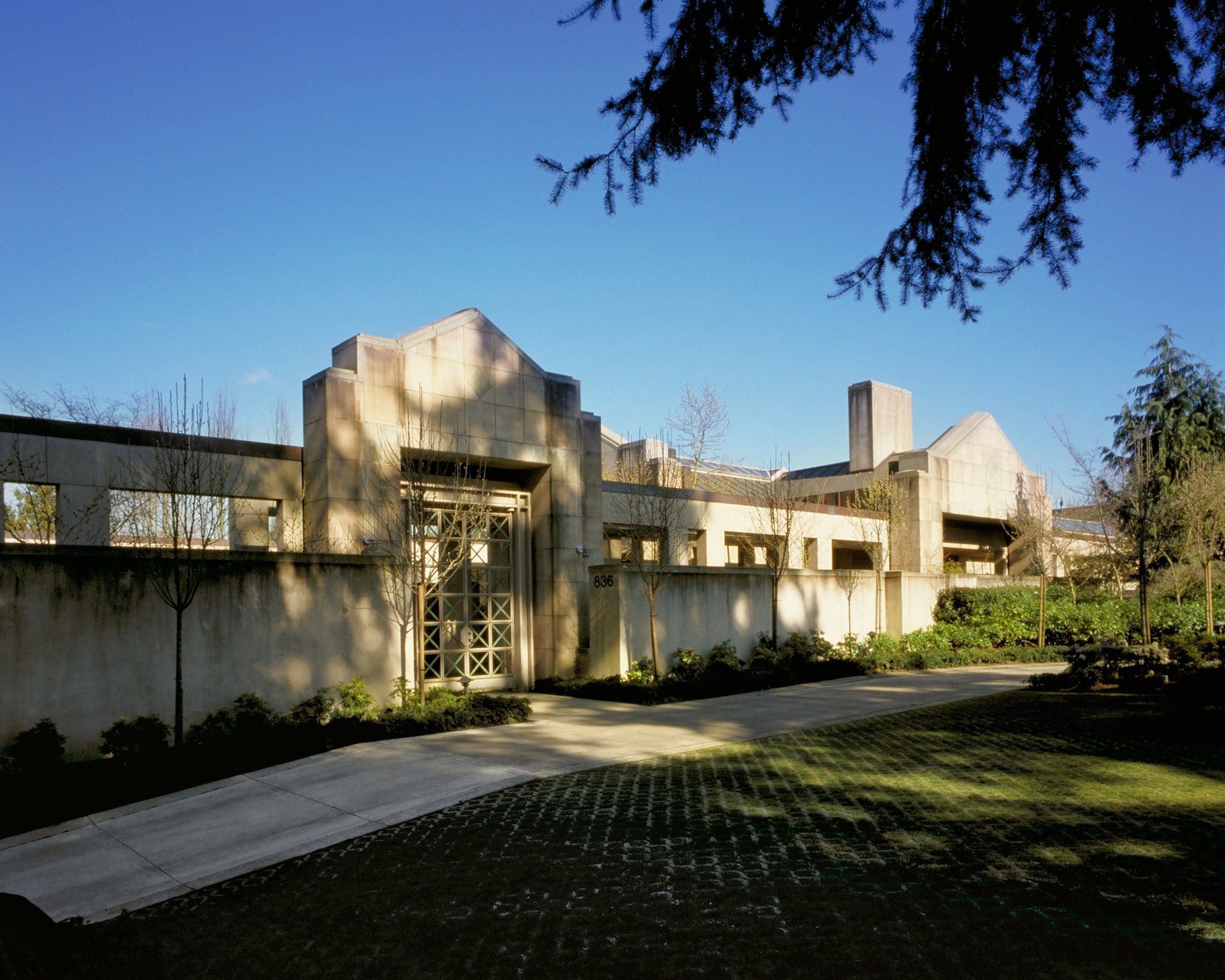 Gallery House
Seattle, Washington
Gallery House
Seattle, Washington
Design Principal

Jim Olson
Designed for a couple with an internationally acclaimed collection of modern art, the house functions both as a residence and a gallery. The house is organized around a central spine that provides both circulation and art display, bringing the owners into constant contact with their art. The 16-foot-high gallery comfortably accommodates the large canvases common to modern art. The gallery's diffused-skylight daylighting system creates a soft natural light for viewing art, and gives the sense of the outdoors while inside. Intimate living alcoves punctuate the sides of the gallery.
Located in an established Seattle hilltop neighborhood, this house caps a long corner lot with views of Lake Washington and the Cascade mountain range from the eastern edge of the property and whose north side slopes steeply to the street below. On the west, the gallery opens onto a landscaped courtyard which includes an exercise pool. The courtyard is flanked on the south by a long arcade, parallel to the central spine and similarly crowned by peaked glazing, which serves as an entry point from the driveway and a sheltered outdoor link to the house. The gridded and gabled concrete and stucco exterior forms a substantial yet rhythmic urban street wall. Interior design by Terry Hunziker.
Team
Design Principal

Project Manager

Stephen Yamada-Heidner

Publications
1989
Doran, Heather M. "Bright Ideas." Washington: The Evergreen State Magazine, Jan. 1989, 51-55. Print.