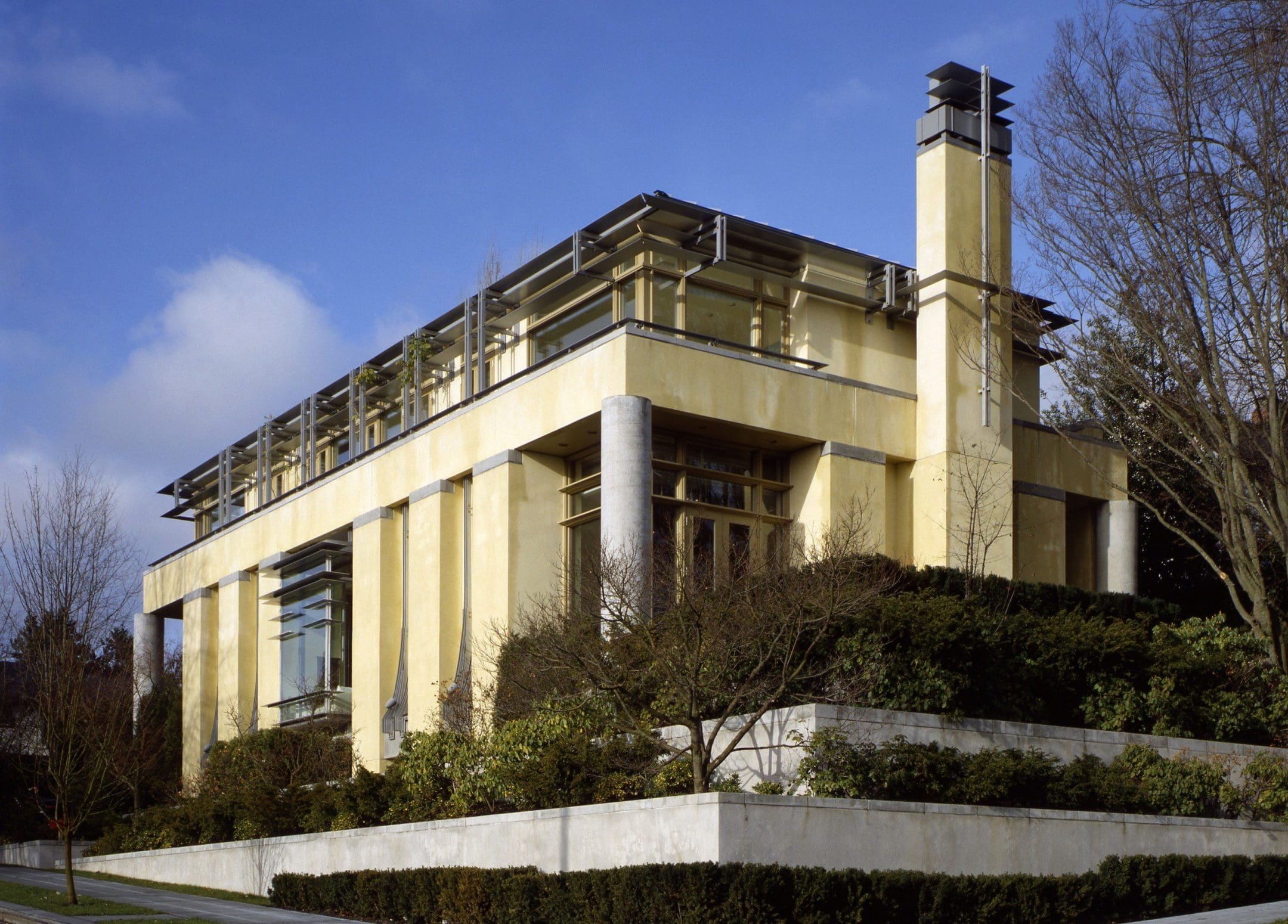 City House
Seattle, Washington
City House
Seattle, Washington
Design Principal

Jim Olson

Design Principal

Tom Kundig
This urban villa is shaped by the owners' passions: civic life and art collecting. Tightly fit onto a small lot in the historic Washington Park district of Seattle, the 8,000- square-foot, three-story building is both private residence and place for social gathering. At the owners' request, its monumental scale and form are contemporary, but also influenced by the style of Italian Renaissance villas.
Art is knit directly into the architectural fabric of the house, perhaps best illustrated by a skylight designed by glass artist Ed Carpenter situated over the stairs leading to the second-level bedrooms. Its location helps to draw the eye from the monumental lower level to the ephemeral level above. More important than the historical influence to planning is the presence of the owners' extensive collection of modern art, primarily art by Northwest artists. Appropriate display of this art was an extremely important consideration. To create spaces large enough for art, the civic or main-level windows were moved to the corners, and large volumes were created with 14-foot-high ceilings.
The materials used for the house are simple: concrete, steel, plaster, tile and wood veneer. The house aims to be both grand and personal at the same time. The grandeur is expressed by scale and materials. The personal lies in the arrangement of the volumes, the honest presentation of materials and the eclectic collection of art.
Paintings of light appear and disappear. New and old, matter and light—the contrasts in art complement each other.
Jim Olson, FAIA
Team
Design Principals

Project Manager
Publications
2000
Ojeda, Oscar Riera. The Best of American Houses. Buenos Aires: Kliczkowski Publisher, 2000, 128-143. Book.
1997
"Create Double-Duty Storage." House Beautiful, Spring 1997, 50-53. Print.
1996
"Design Bookshelf." The Seattle Times: Pacific NW Magazine, 22 Sept. 1996, 28-29. Print.
King, Carol Soucek. Designing with Glass: The Creative Touch. Glen Cove: PBC International Inc., 1996,  88-93, 150-154. Book.
1995
Henderson, Justin. "Hauberg House."  Interiors, April 1995, 66-71. Print.
1994
Viladas, Pilar. "Sleekness in Seattle." Architectural Digest, Aug. 1994, 130-136. Print.
1993
Albert, Fred. "House of Glass." Seattle Magazine, April 1993, 40-43. Print.
Louie, Elaine. "People Who Live In A Glass House Love All the Light." The New York Times, 18 March 1993, B1, B4. Print.