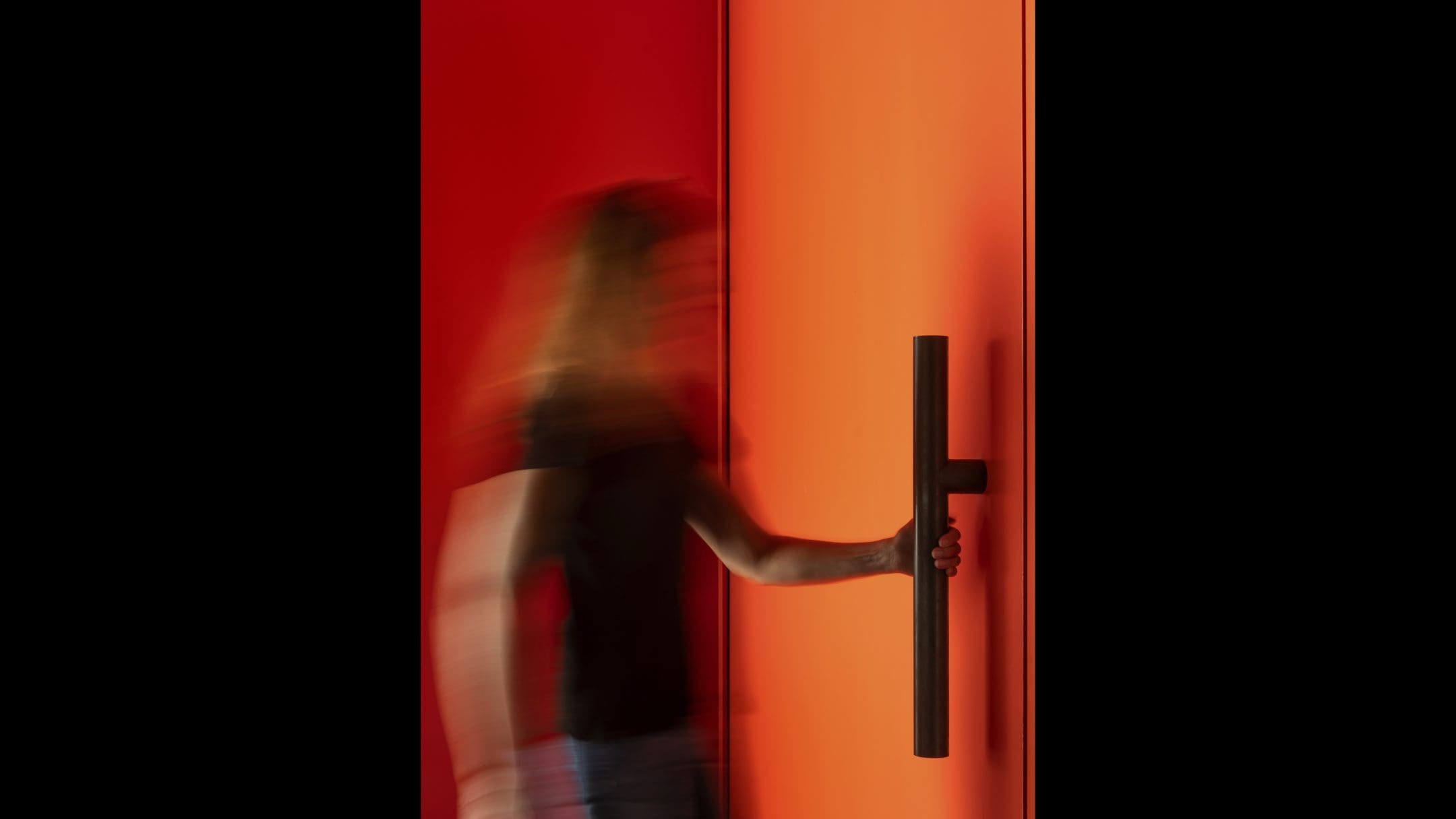 Tom Kundig Collection
Principal Designer

Tom Kundig

Fabricator

Argent Fabrication
The Tom Kundig Collection is a hardware and home furnishings line that grew out of Tom Kundig's longstanding interest in crafting intimate, human-scaled experiences within architecture. Like his well-known kinetic building elements, the Tom Kundig Collection celebrates moments where people touch and physically engage with the buildings they inhabit. Each piece in the collection is crafted and finished by hand, reminding us of the simple beauty found in the architectural elements we touch every day.
What began as a hardware collection of small-scale steel pieces including cabinet pulls, rollers and door handles has expanded to a catalog of more than 60 unique products, including furniture, lighting and household tools, available in a variety of finishes and sizes. Since its launch in 2012, the collection has continued to focus on straightforward yet materially rich designs that speak to Kundig's commitment to the craft of architecture, each inspired by a project-specific design need.
One of the earliest products in the line, the tKnobler door pull, exemplifies Kundig's interest in "hot-rodding" commodity components – transforming standard industrial shapes and materials into bespoke designs. The tKnobler was developed from standard steel tubing, a shape which has continued to inform products in the line, such as the Bongnormous series of door pulls and the Perf and Pipe pendant lights. This infusion of the poetics into the pragmatic remains a constant in the line, as Kundig continues to develop new products out of the same standard commodity components that were the basis of the collection.
Commercially available through Seattle-based Argent Fabrication, who creates each piece in their metalworking studio, the Tom Kundig Collection is an extension of Kundig's interest in designing approachable architecture that conveys an honesty of materials and emphasizes moments of human connection. Blackened steel remains a primary material for the collection, but most products are now also offered in bronze and stainless steel. The line translates Olson Kundig's renowned full-service design approach to everyday objects that are tactile, human-scale and accessible.
For more information about the Tom Kundig Collection and a full catalog of products, visit collection.olsonkundig.com.
The line represents my interest in a holistic approach to architecture. There's often an assumption that architecture is about larger, more flamboyant responses, but I don't think that's necessarily true. I believe a true architectural experience is one that operates on both a macro and a micro scale. When design is done well, you may not be able to articulate or identify how it's operating, but you just know it's a holistic experience. That's one reason I'm interested in this smaller‑scale element of touch – it contributes to the overall experience of architecture.
Tom Kundig, FAIA, RIBA, Principal Designer
When we started designing products, the intention was to create a hand‑crafted hardware line that represented something we couldn't find in the marketplace. We have a long history of collaborating with craftspeople and a deep understanding and appreciation of craft, so a collaboration with Argent Fabrication was a natural outgrowth of that work.
Tom Kundig, FAIA, RIBA, Principal Designer
The collection is intended to appeal to a wider audience who appreciates design and craft at all levels. Our customer is someone who is looking for something out of the ordinary, at an achievable cost.
Tom Kundig, FAIA, RIBA, Principal Designer
Awards
2016
Architizer A+ Awards, Jury Winner, Building Products: Hardware
2015
Architizer A+ Awards, Finalist
2014
Architizer A+ Popular Choice Awards, Finalist
Interior Design Best of Year Awards, Finalist
2013
World Interiors News Annual Awards, Interior Accessories Finalist
2012
Interior Design Magazine Best of Year Awards, Best of Year Award
2010
International Interior Design Association Northern Pacific Chapter INawards, Honorable Mention: Concept Fireplace Tools
Publications