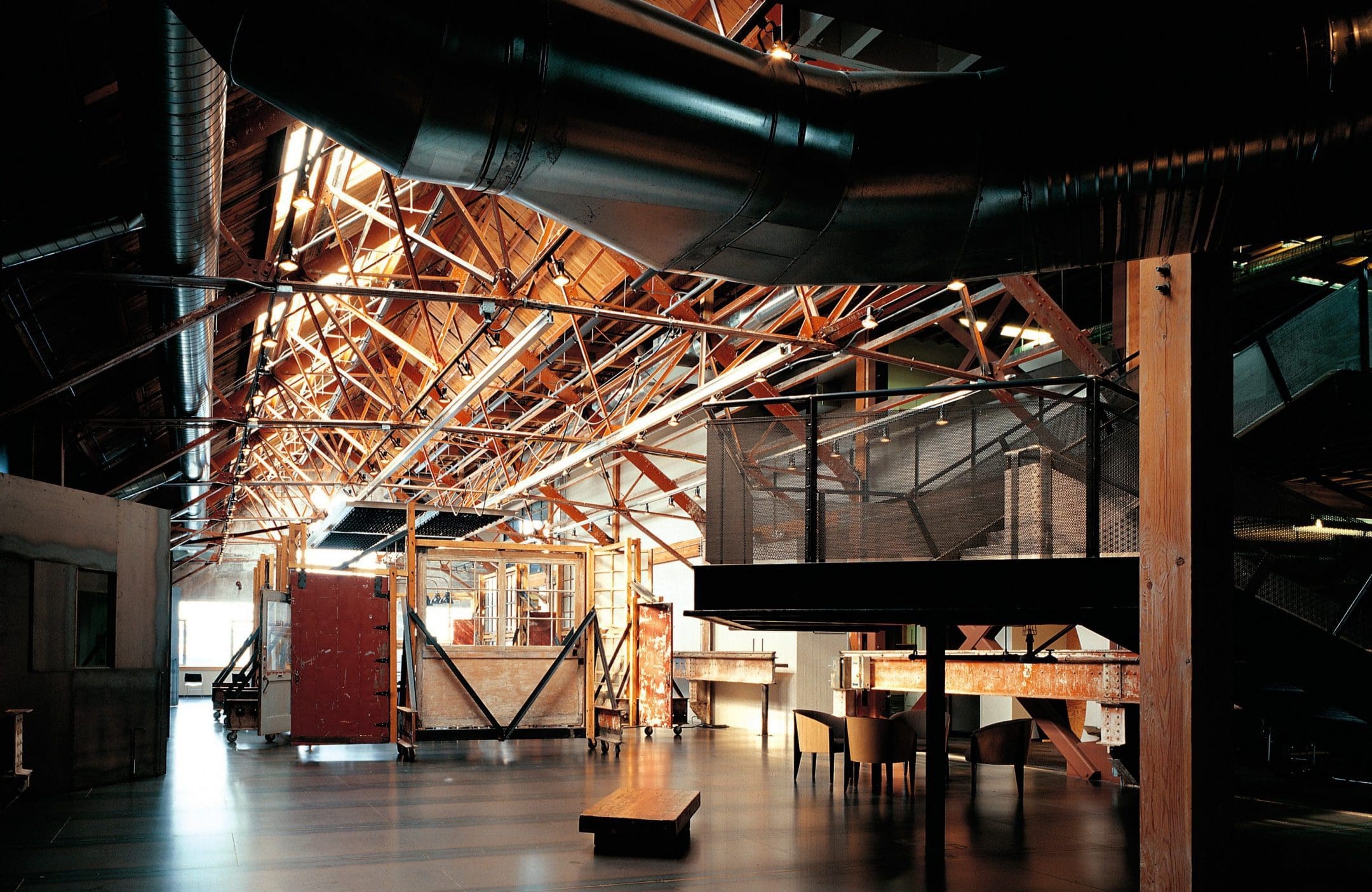 Sedgwick Rd.
Seattle, Washington
Sedgwick Rd.
Seattle, Washington
Design Principal

Tom Kundig

Design Collaborator

Alan Maskin

Design Collaborator

Kirsten Ring Murray
Advertising firm Sedgwick Rd. wanted a departure from a traditional office interior when they leased new space in the century-old Star Machinery building. The mission of the project was to change the way the agency worked from a traditional, corporate hierarchical approach to a more egalitarian, integrated approach in order to foster creativity. In short, to move from 'offices' to an 'industrial gallery.'
During demolition of the interior space, the architectural team inventoried the parts of building. Steel I-beams, first-growth wood beams, original wood doors and windows, aluminum light fixtures, and a steel crane were rescued and moved into storage, even before knowing how they would be used in the final design. The resulting design solution celebrates the space's 100-year-old patina and the beauty of the raw materials.
At the center of the building, a large central space covered by wide-span steel trusses houses the "Frankenstein" conference rooms. Designed in the spirit of Mary Shelley's creation, where something new is created from the sum of the parts, the old pieces of the original structure were reused on moveable partition walls leaving the clients to construct and reconstruct new work spaces as they see fit. The floor and south wall of the central space are covered in sheets of magnetic steel, allowing work in progress to be displayed. Large 9-by-15-foot pivoting steel-clad doors house workshops for video production and media. The entire central space functions as presentation area for clients and reinforces the idea that this is a creative space.
When designing for a creative group, the important thing is to leave the space almost unfinished or incomplete, so that it doesn't limit the direction the people can take. I don't want the architecture to overwhelm, and I don't want anything in the architecture to have a permanent quality. The art is the most important part of these buildings, so the architecture must take a supporting, rather than a leading, role.
Tom Kundig, FAIA, RIBA
Team
Design Principal

Design Collaborators
Publications
2003
Renzi, Jen. "Back on line." Interior Design, May 2003, 290-297. Print. Web.
Olson, Sheri. "Adaptive Reuse, Beyond Bricolage." Architectural Record, July 2003, 150-152. Print.