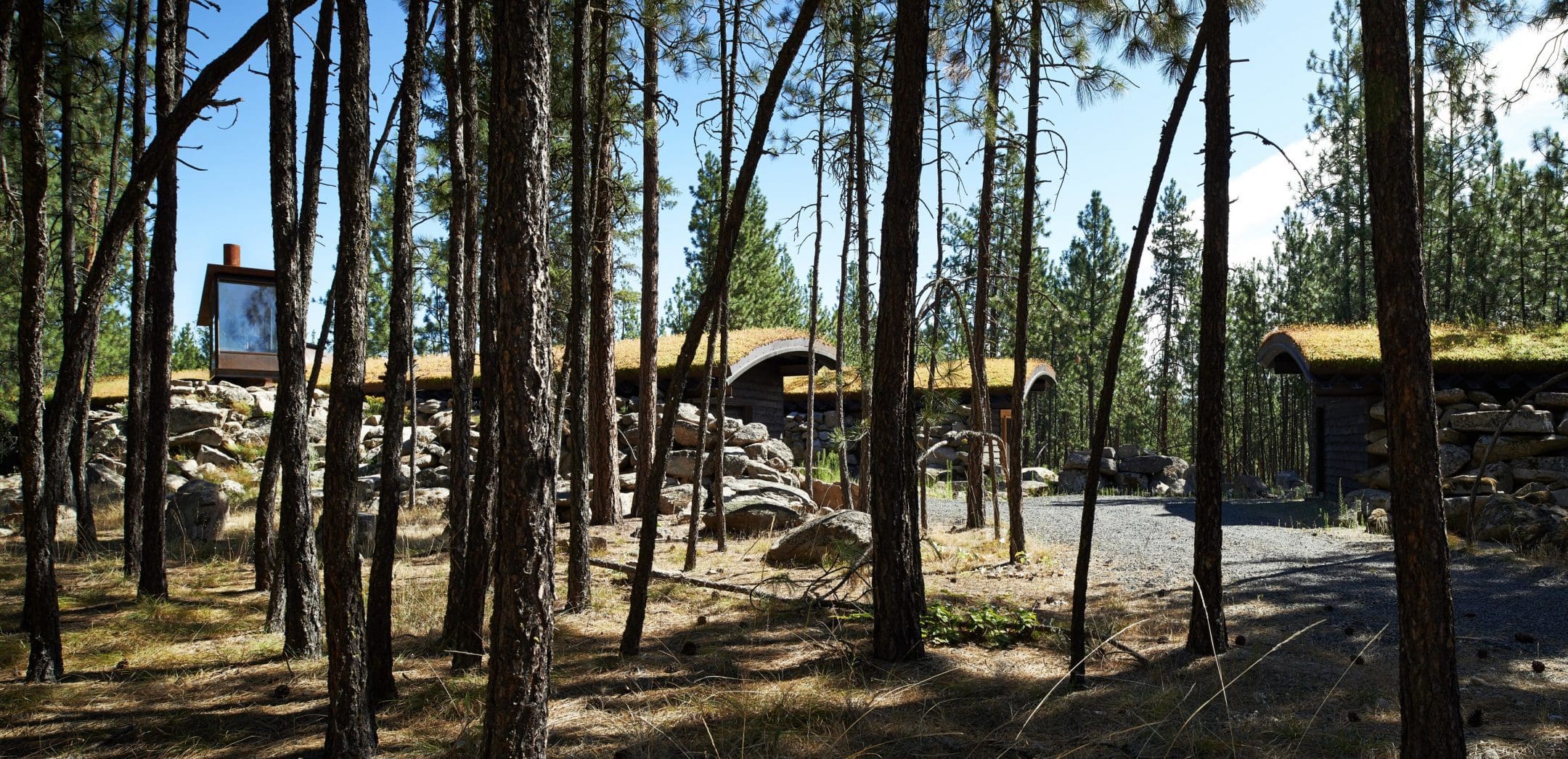 Pieso Poagen
Eastern Washington
Pieso Poagen
Eastern Washington
Design Principal

Tom Kundig
Set in a rocky and forested site near the Spokane River, the focus of this home is the site surrounding it. The client wanted a house that is in dialogue with the elements of earth, wind, water and fire, and the architecture responds by blurring the boundaries between inside and outside through materials, contrast, and the incorporation of a site-specific art installation by Johannes Girardoni.
As part of the design process, the Owner is gathering building materials from the site. Fallen pine and fir trees will be milled on-site for use as cladding and flooring; granite boulders will emerge from the ground to become walls and seating; basalt will be polished and used for countertops; and crushed stone aggregate will be seeded into the concrete floors. Sustainable features of the house include a green roof, solar heated hot water, ground source heat exchange system and extensive use of on-site materials.
Team
Design Principal

Project Manager
Publications
2015
"Olson Kundig Architects Rooted in the Wildnerness Pieso Poagen House – Spokane, USA." The Plan, April 2015. Print.