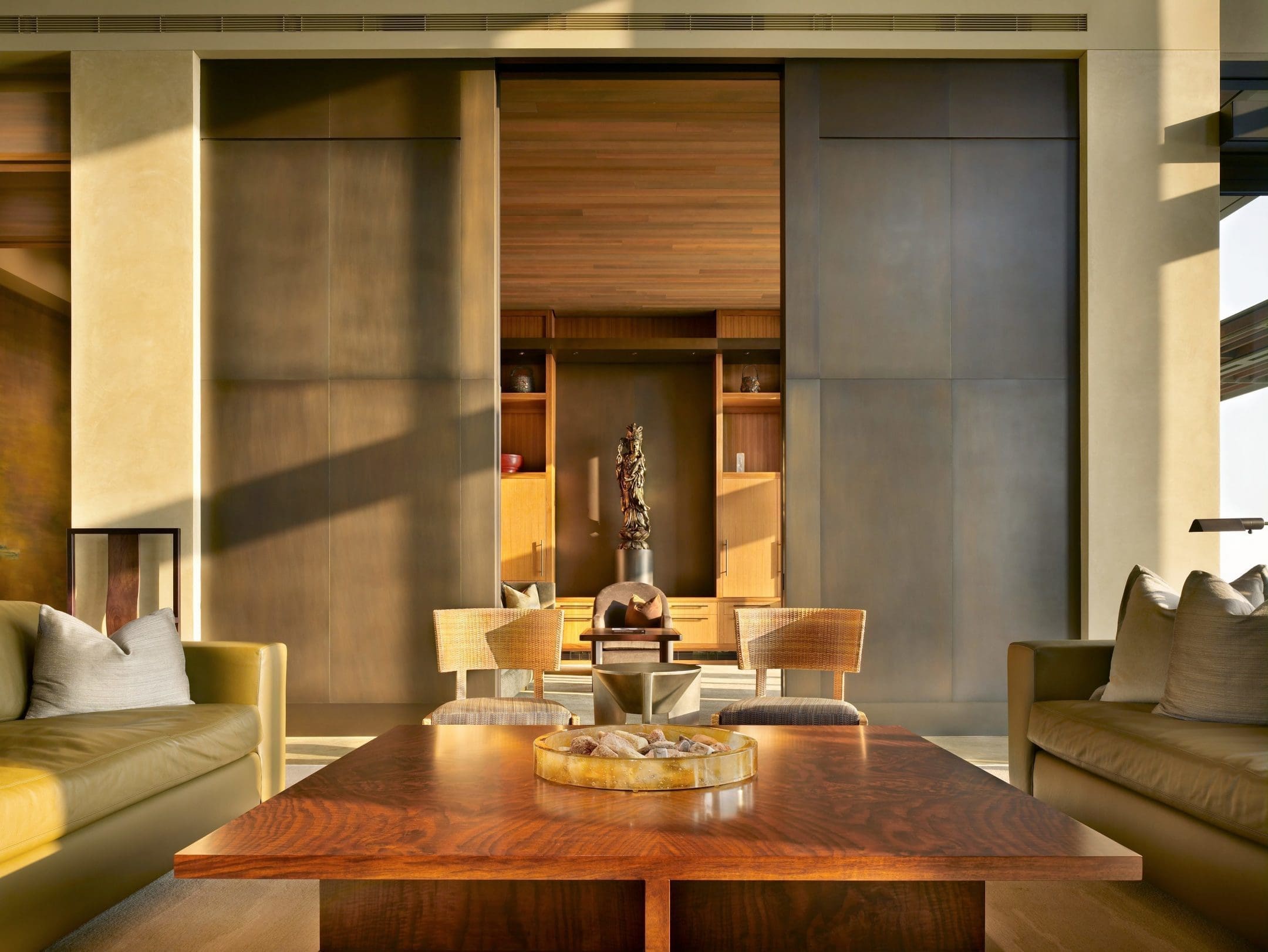 Hong Kong Villa Interiors
Shek-O, China
Hong Kong Villa Interiors
Shek-O, China
Tucked into the majestic hillside of Shek-O, the serene grounds of this villa are a rarity in the dense urban sprawl of Hong Kong.
Uncompromisingly modern in its architectural language, the design remains contextual, maintaining its focus on a large central courtyard as in the traditional Chinese way. From the architecture to the interior design, art and furnishings, this home is a product of Pacific Northwest design and craftsmanship and is—above all—a comfortable respite for the owner to live and entertain.
Inspired by traditional Chinese architecture and furniture, the house uses a simple palette of materials—concrete, steel, wood, limestone and glass—relying on exacting detail and craftsmanship to provide the visual counterpoint.
Team
Design Principal

Interiors

Debbie Kennedy

Awards
2009
International Interior Design Association Northern Pacific Chapter INawards, Best in Competition: Home
Publications
2012
Browne, Beth. Masterpiece: Iconic Houses by Great Contemporary Architects. Victoria: Images Publishing, Oct. 2012. Book.
"Where Old Meets New." International Architecture & Design (IAD), Spring 2012, cover, 54-61, 112-113. Print.
2011
Bradley, Patricia. "Elegancia Que Impone." OD Casas Edicion Especial, 2011, cover, 98-105. Print.
2010
"5 Casas Fabulosas." Arquitectura y diseño, Dec. 2010, 11-13. Print.
21st Century Houses: 150 of the World's Best. Victoria: Images Publishing, April 2010, 166-169. Book.
Bennett, Sam. "Local team helps build Hong Kong mansion." Seattle Daily Journal of Commerce, 28 Jan. 2010. Print. Web. 
"Jim Olson discusses Hong Kong mansion." Seattle Daily Journal of Commerce, 15 Sept. 2010, 3. Print. Web.
Schmid, Lydia. "Leben mit Kunst." ELLE Decoration Germany, Oct. 2010, cover, 108-115. Print.
2003
"Olson Sundberg's Asian Project." Seattle Daily Journal of Commerce, 19 Feb. 2003, 2. Print.