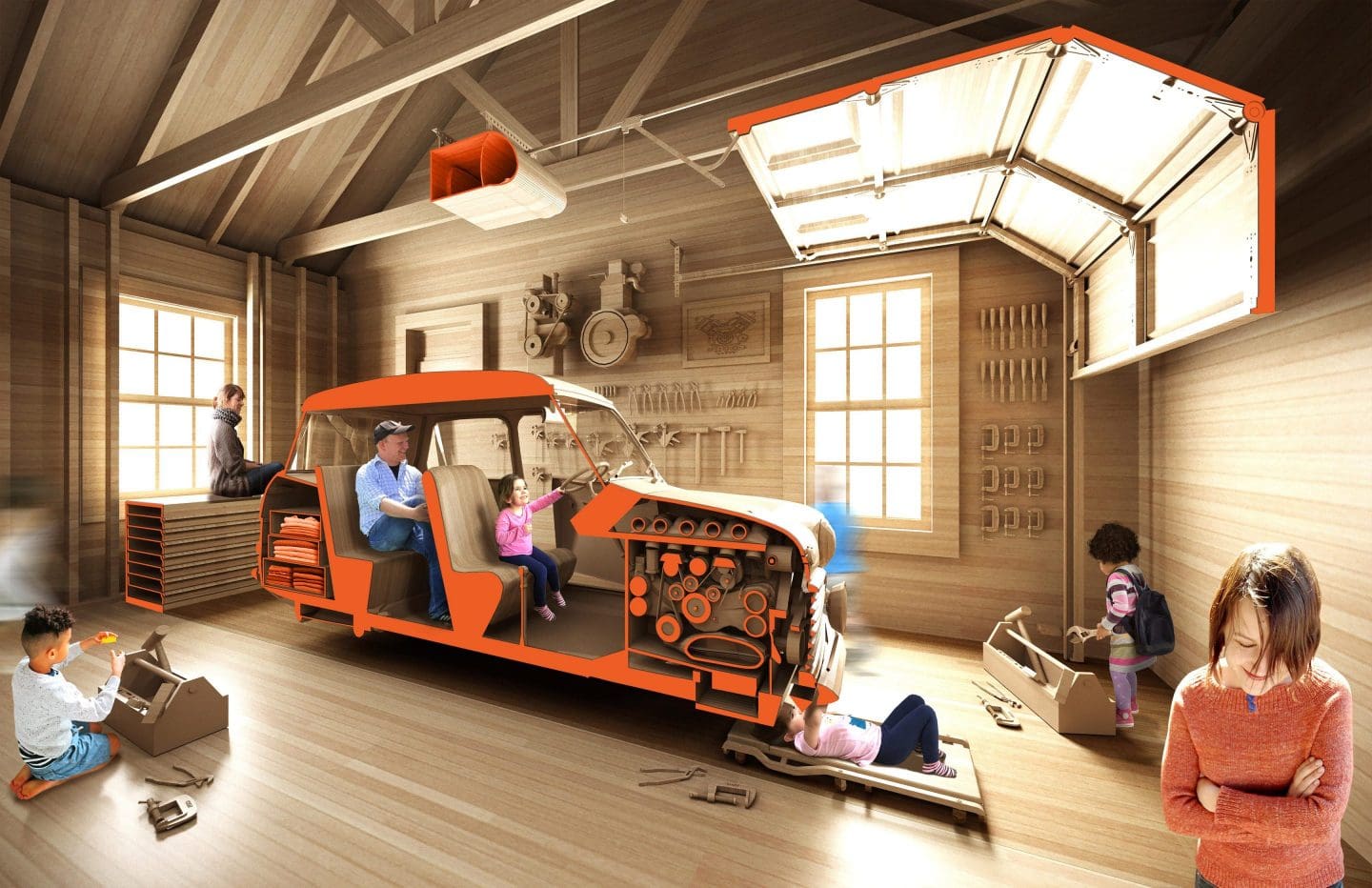 Alan Maskin Leads Renovation of the Bay Area Discovery Museum
2019/03/14
The Bay Area Discovery Museum (BADM), a children's museum at historic Fort Baker in Sausalito, California, today announced that it is partnering with Olson Kundig to break ground on an $18.5 million campus renovation. Led by Design Principal Alan Maskin, the campus-wide renovation will maintain the architectural integrity of the historic site while transforming the visitor experience with new exhibits and an expanded footprint to meet the needs of BADM's growing visitorship, which is currently at 350,000 annual visitors. The renovation includes a phased construction plan that will re-purpose two campus buildings for the museum's updated programs, as well as creating new research-backed permanent exhibits.
The Bay Area Discovery Museum applies the latest research to develop early learning experiences that inspire and build creative problem-solving skills in children to transform the way they learn. For the design and content of the museum's reimagined campus, Olson Kundig collaborated with early learning experts from BADM's in-house research division. Five new permanent exhibits will incorporate current research into early childhood learning through interactive activities and environments. These include a new home for BADM's Fab Lab, a maker space for children that includes digital fabrication technologies like 3D printers; a new exhibit called "How Things Work" that teaches children systems thinking by cutting in half and removing the outer shell of household items; a new STEM Classroom; a new outdoor exhibit for older children ages 5-10; new exhibit experiences for a replacement boat exhibit; and new landscape-themed rooms in the museum's toddler-specific exhibits.
For more information on planned exhibits, project updates, and opportunities for community support, please visit BADM.org/BOLD.
This project is an incredible opportunity to align an updated design with the Bay Area Discovery Museum's visionary educational theory and practices.
Alan Maskin, Design Principal
The highlight of this project has been the opportunity to work with Alan and his team to marry world‑class design with the latest research on how children learn to produce unique, fun, and educational experiences for children and families.
Karyn Flynn, CEO, Bay Area Discovery Museum
Project Team
Design Principal: Alan Maskin
Project Manager: Marlene Chen
Project Architect: Megan Zimmerman
Architectural Staff: Crystal Coleman
Exhibit Designers: Ryan Botts, Jared Luther
Consultants
Landscape Architect: Surface Design
Interior Exhibits Fabricator: Pacific Studio